Brew On Site Is Here! In March We Pay the Tax – You Save 15%!


Special: If you are a new Brew on Site customer take 10% off any regular priced wine kit. If you are buying 3 or more regular priced wine kits for Brew on Site, take 15% off the price of the kits!

The 2013 Limited Edition Selections have been ordered and the March Selection will be arriving soon! Click on the image below for details and descriptions of these great wines.





We always order extra so stop in to grab one of these great kits!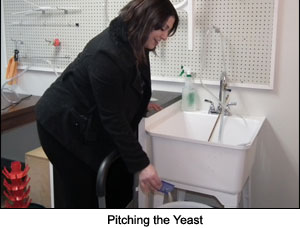 For only $49.95 you can now brew your wine on our premises. It's easy: you pitch the yeast and then when it's ready, come back to bottle it. We do the rest!

And in March we pay the tax for the brew on site service!

For more information, drop into the store, give us a call or check out our Frequently Asked Questions.
There are still some Winexpert Selection kits on special this month. Take an additional $10 off the lowest ticketed price! We still have a sale on selected beer kits at 15% off
And many more instore specials. Stop in today.


Spring is Coming Soon!

This is the perfect time of year to stock up and get brewing all your favourite summer wines, especially since BBQ season is just around the corner! It is a good time to sample our great Island Mist flavours. Did you know that a different kit is on sale each month and you can save $10.00 on the flavour of the month?
April Specials
Vintners Reserve
Coastal White now $8.00 off regular price
Coastal Red now $8.00 off regular price

Island Mist

Kiwi Pear Sauvignon Blanc now $10.00 off regular price




Brew on Site

10% off any regular priced wine kit for new Brew on Site customers!




Starter Special
Get 10% off any regular priced wine kit with the purchase of your new Starter Kit!