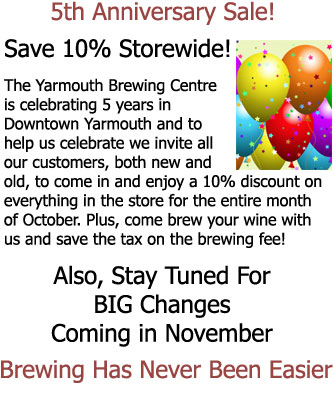 For more information on Brew on Site, drop into the store, give us a call or check out our Frequently Asked Questions.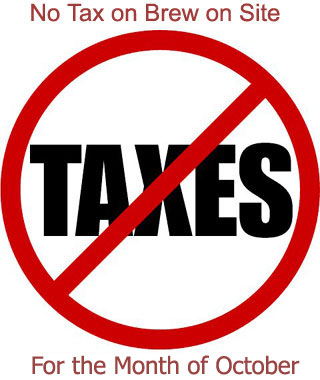 October Specials
Vintners Reserve

10% off regular price of all Vintners Reserve selections


Island Mist

10% off regular price of all Island Mist selections





Brew on Site

10% off any regular priced wine kit for new Brew on Site customers!




Starter Special
Get 10% off any regular priced wine kit with the purchase of your new Starter Kit!



Drop in today for a chance to win a free Brew on Site!

We are giving away two free Brew on Site services this month. That's a $50 value for each. Come in and fill out a ballot or like and share our page on Facebook.
Drop in or call 749-1360 today for details.
Fall is Here – Think Holiday Brewing
This is the time of year to start thinking about brewing your wines for the upcoming festive season. Stock up from our wide selection of Winexpert kits and get ready for the Holiday events – or brew your wine with us and discover just how easy it is to use our brew on site services.
Ask us about our new Brewers Club Savings Cards
Come in and find out how you can save all year long when you brew your wine with us. And membership is free.